Furniture collection carried out on the basis of the study of vernacular constructions spotted in Kruth (small village on the verge of the Vosges mountains, Alsace, North-East of France).

Materials : painted wood, burned wood (retrieved in Kruth), foam tubes, climbing ropes, polycarbonate plates, Senfa cloth, Wolfcraft clamps.
KRUTH
Dimensions variables
2018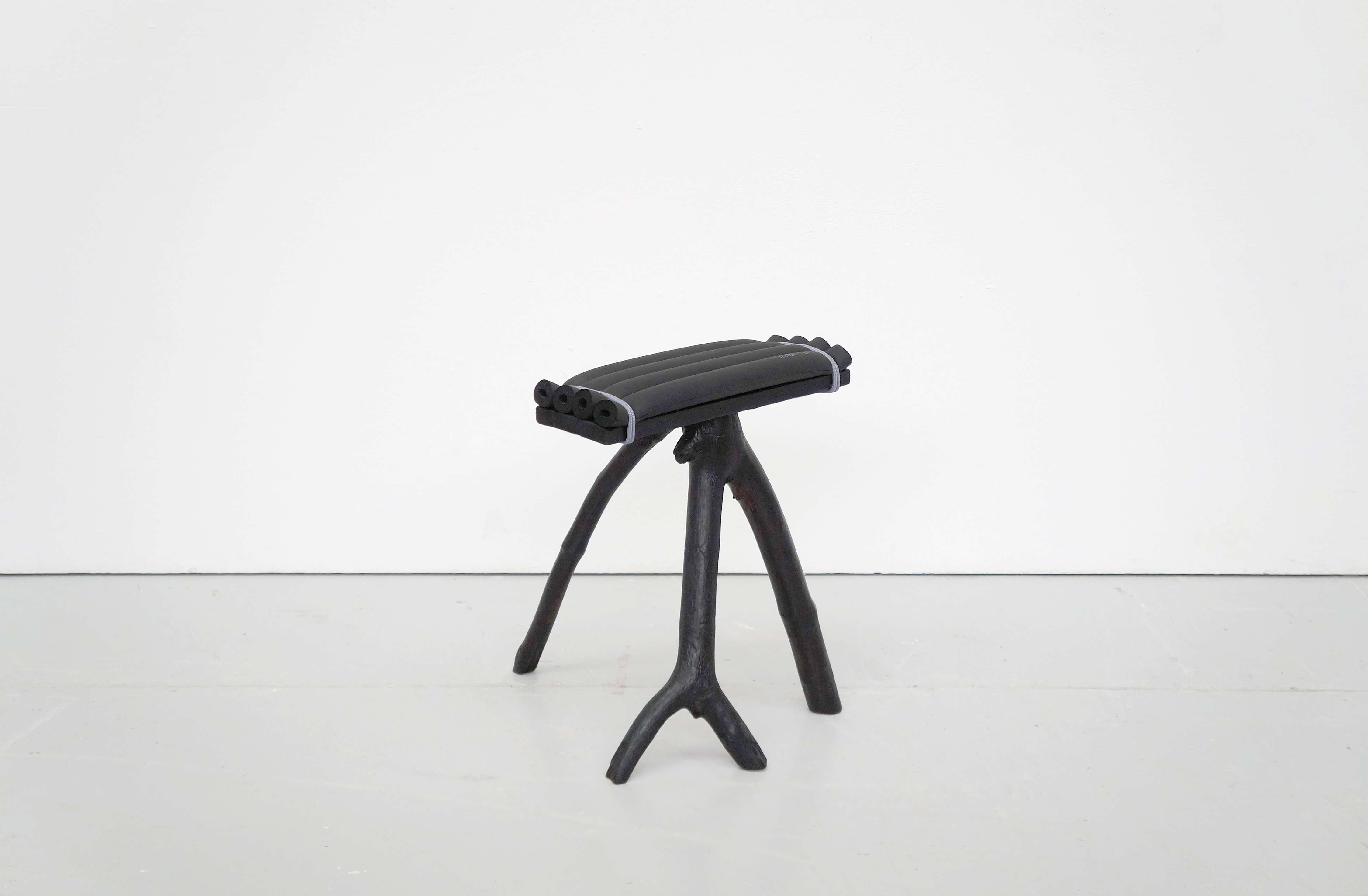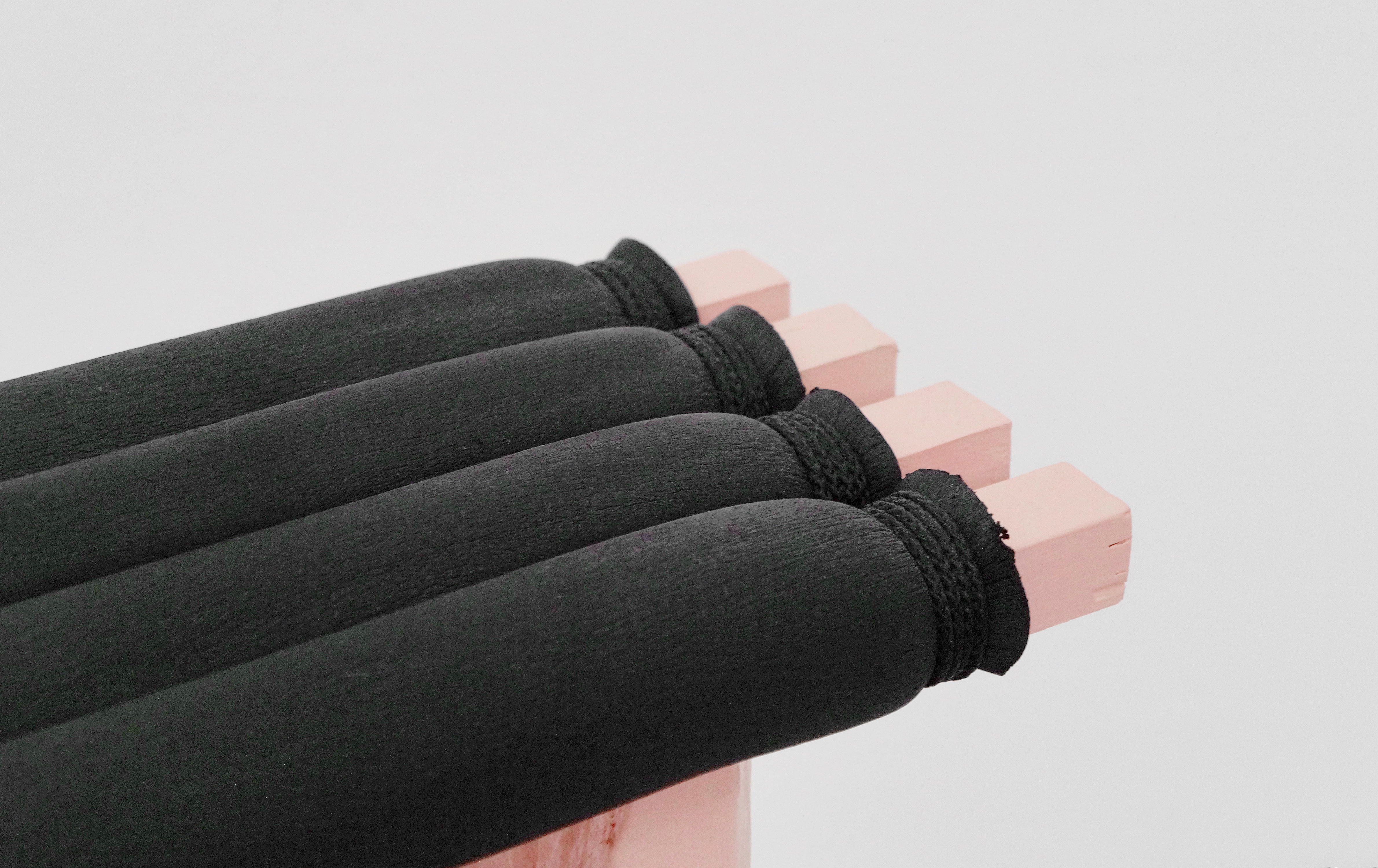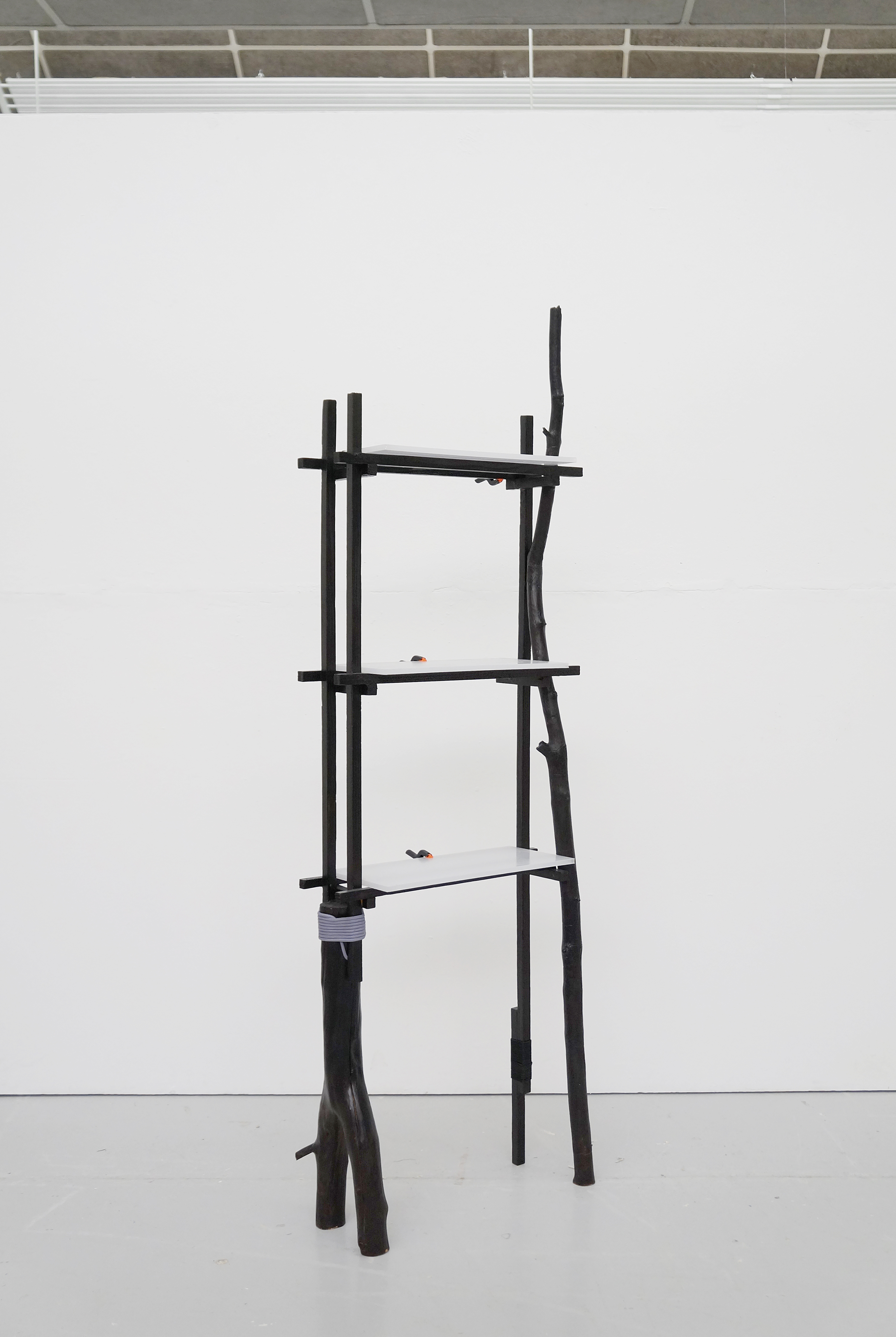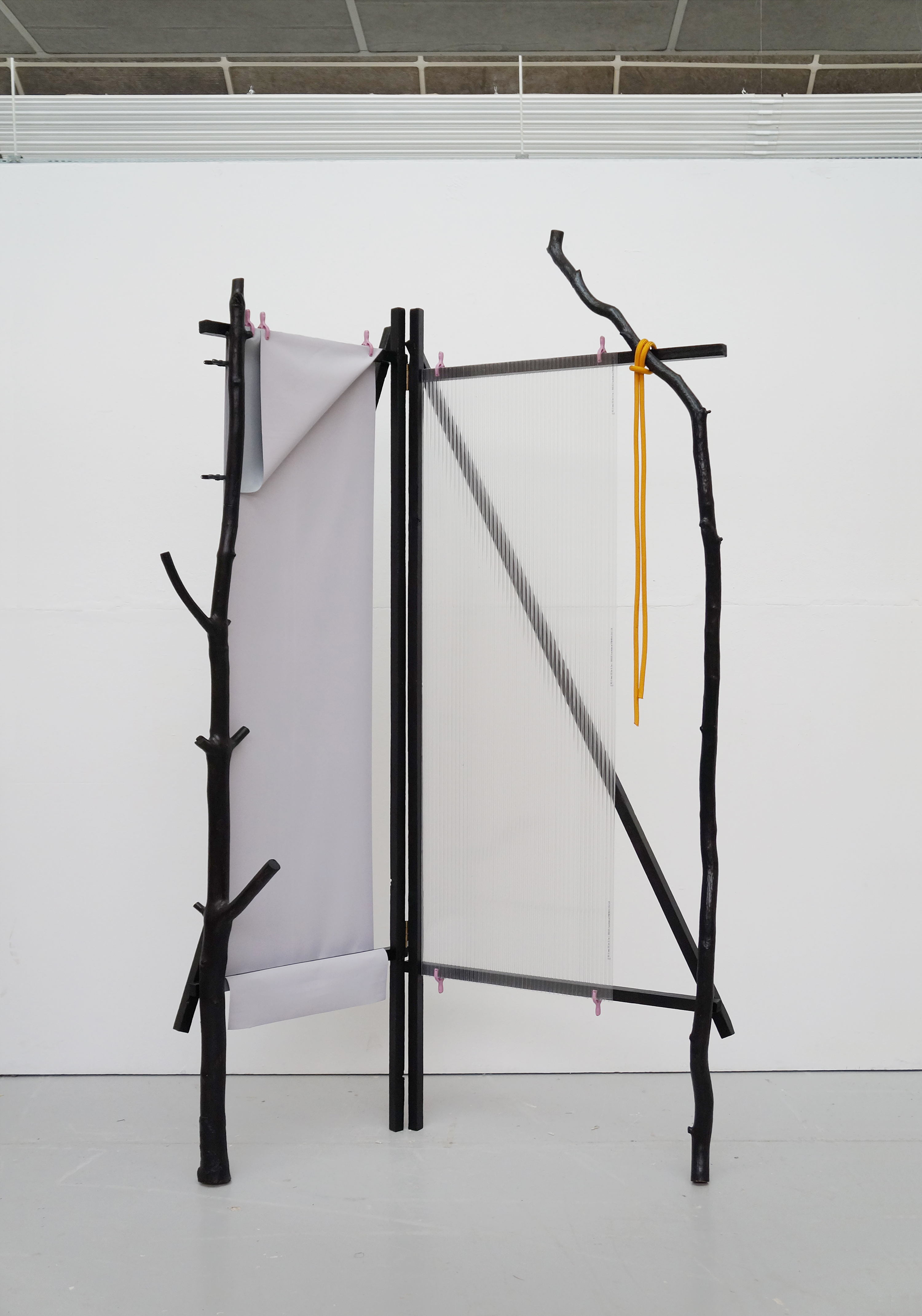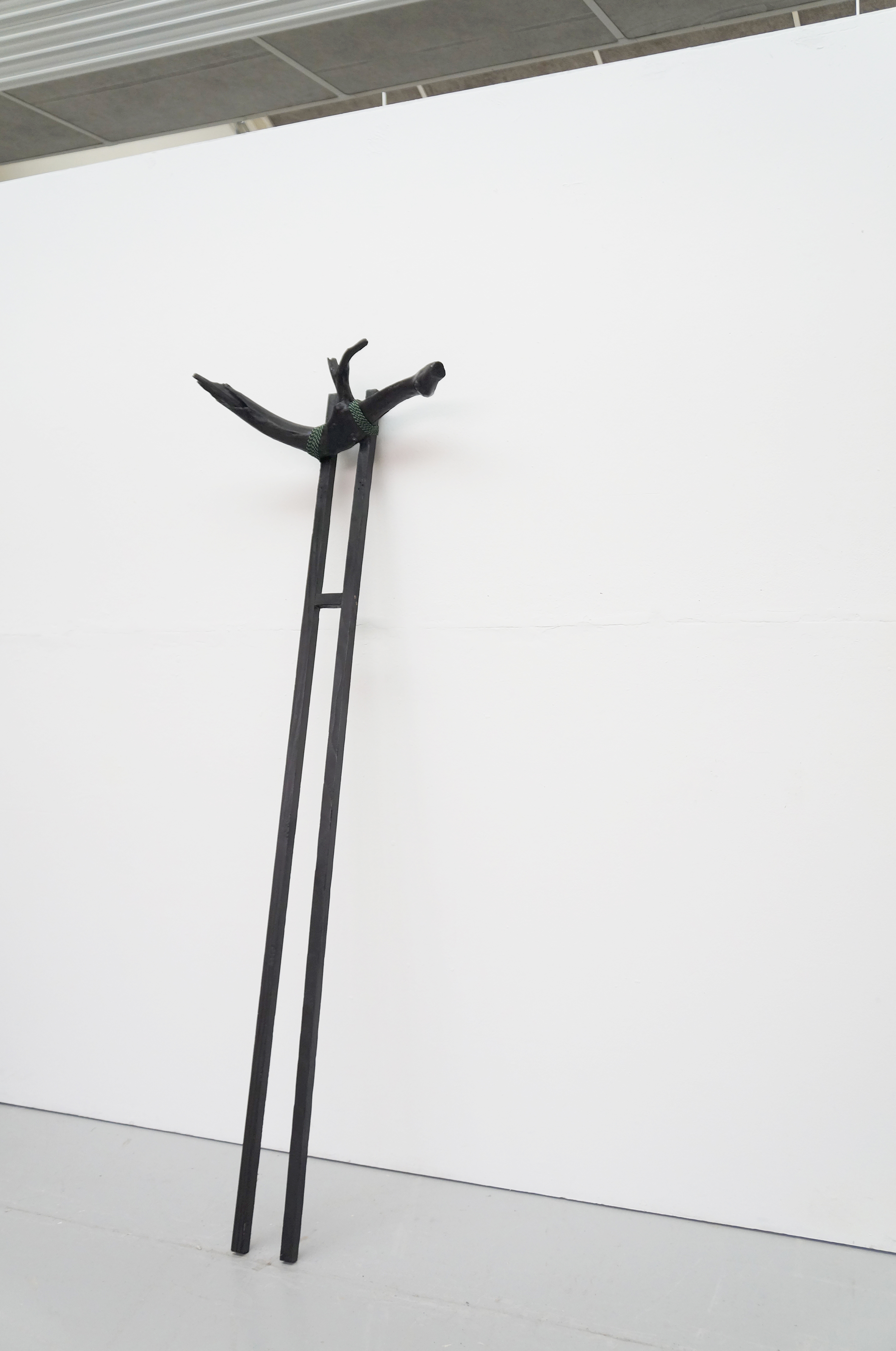 Structures & assemblages réalisés par les habitants de Kruth, avec des matériaux de constructions et de récupérations, et laissés à coté des habitations.